Many people will remember our exhibition layout. We had a lot of fun with S.L. and learnt a lot from it. The layout was originally built by Bill Roberts (AKA Belgian Bill) & refurbished by Brian & Dave for a further lease of life. 
Sadly, we made the decision to retire it in January 2013 and it now resides within a centrally heated garage in Wales. 
We miss it, like an old faithful friend. 
There are more details & pictures of St Laurent on the Focus Modelling UK website (see useful links).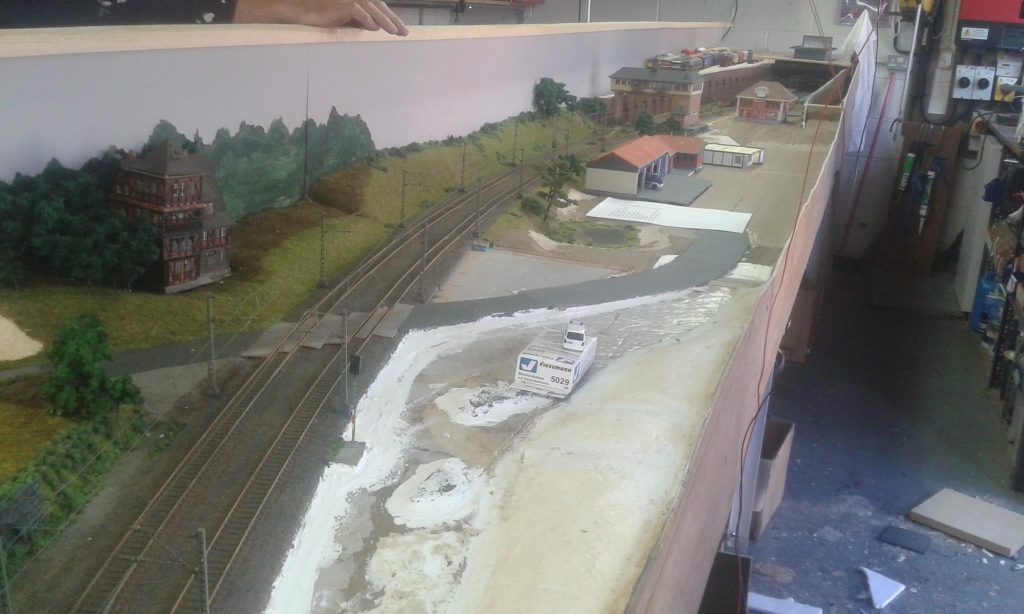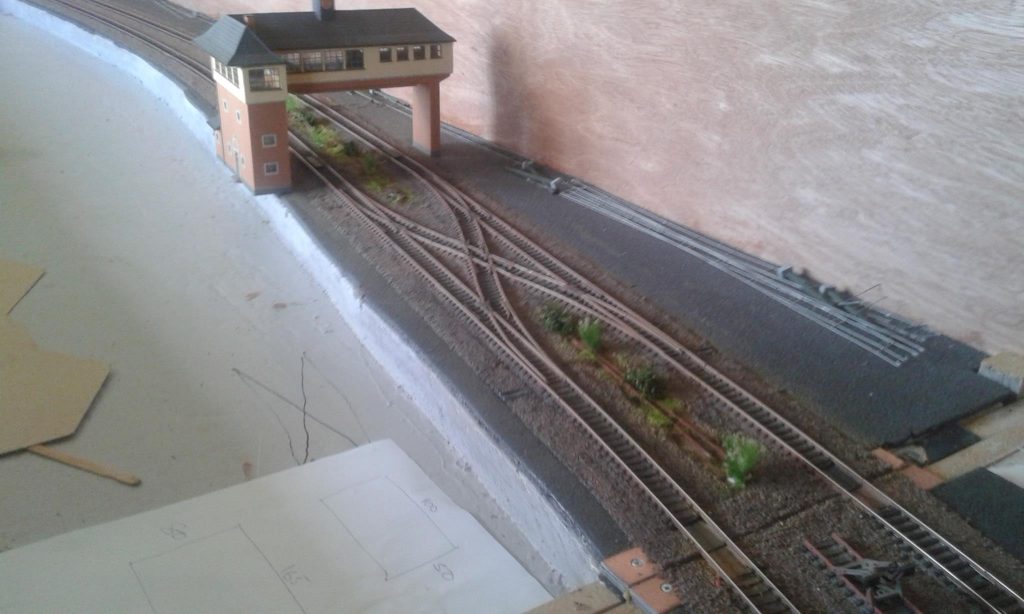 Our new layout is called "BelmontBahn.HO" & will have the same format as St.Laurent – automatic running with at least 12 trains in service at any one time & eventually an automated station area.
The layout has a 24′ "frontage" & eventually a further 8′ "sideage" at one end & 3′ at the other. It is 10′ deep. 
After a lot of head scratching, plotting & planning work was started in 2016.
The first thing we decided was to throw the traditional "railway modellers how to" away (into the recycling bin of course). Out went 2′ x 4′ baseboards as well as the traditional forms of baseboard construction. 

We will be posting progress on www.notthemodelrailforum.com and hope to have some updates by the end of Semptember 2020. 
"BelmontBahn" had it's first public outing as "a work in progress" at the GRES Show Noovember 2017. The first time it was dismantled, stowed in the trailer, transported & set up highlighted some minor issues but the actual layout performed 100% over the weekend, although we did have a few issues with rolling stock, but, the most important being we were able to run trains all over the weekend. We received great feedback from the public which is always encouraging. Special thanks to George & all the people who helped us load up as we were all delayed by the absence of the caretaker with his keys !
The next outing for BelmonBahn is unlikely to be before mid-2021, but by that time the layout should be 90/95% "finished".